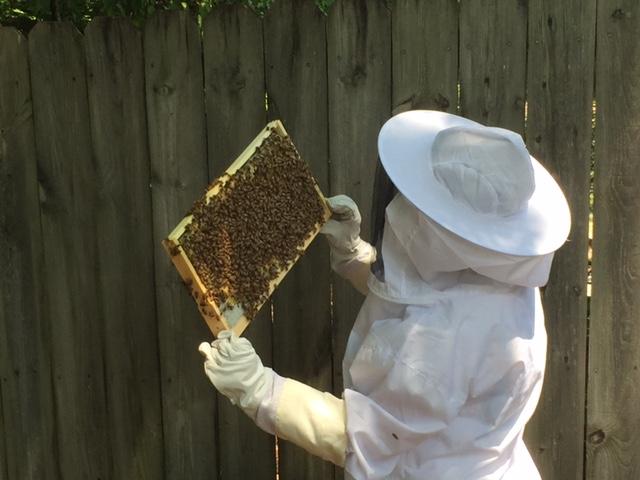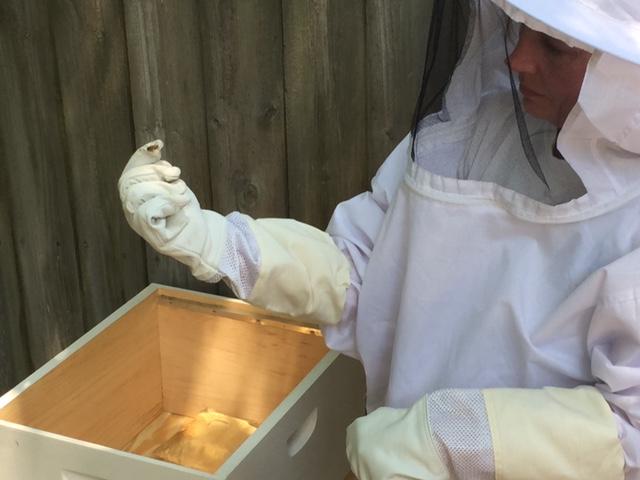 June 24, 2016
Bee Update From Tracy Hill........

The bees continue to thrive in their new home! They have drawn out several frames with brood (babies), pollen, and honey. They are quite fond of the butterfly bushes we have in our garden and we see them there frequently at all times of the day.
We have been able to witness an orientation flight, which is how the newborn bees set their GPS to find their way back to the hive. Very interesting!
In the second photo, I am feeding a drop of sugar syrup to a single bee. She was quite gentle and calm and I could observe her drinking the syrup very clearly.
They are truly fascinating creatures!